Long Term Care Planning
Serving Asheville, NC; Hendersonville, NC; & Greenville, SC
About 70% of Americans over the age of 65 will need long-term care services during their lifetime.  Protect your assets through estate tax shelters, federal tax deductions and potential state tax credits through proper Long Term Care planning and protection.
Working with you, hand-in-hand, it is our goal to clearly show you all of your options, determining which long term care insurance policy will mean for your future. From explaining terms and definitions to helping you with paperwork, our main concern is building a relationship with you that is founded on trust. Working for you, not the insurance companies, our goal is to help you save money and feel confident in your decision to buy long term care.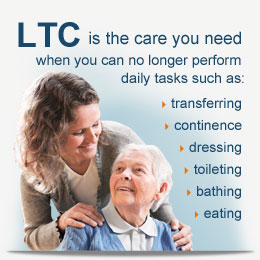 For more information about how we can help with long term care insurance, get in touch with our agents today. We look forward to working with you.